Cerise365
™

+GreenHouseDesigner

™
A Powerful Estimation Tool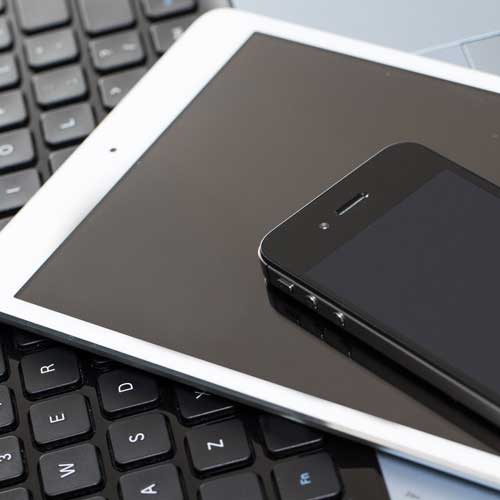 Cerise365™+GreenHouseDesigner™ software allows horticultural luminaire and greenhouse manufacturers to provide their clients with quick estimates of the luminaires needed to achieve the client's specified light levels from any desktop, laptop, tablet, or smartphone with internet access.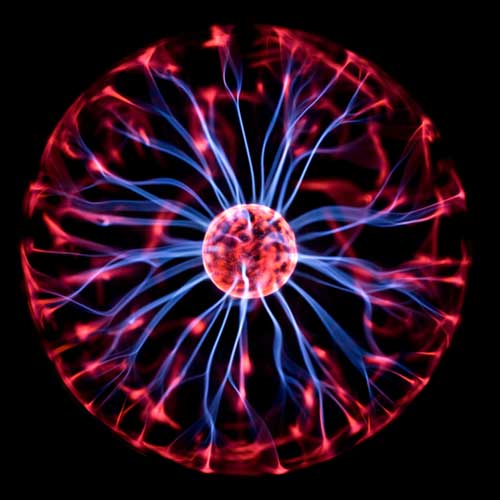 Cerise365™+GreenHouseDesigner™ will take only a few minutes to model a greenhouse or vertical farm, whereas it might take an in-house applications engineer an hour or more to do the same using other available software. This saves time and money for the manufacturer, and ultimately the client.
Cerise365
™

+
GreenHouseDesigner™

over other available software:
Explicitly designed for horticultural lighting.
In the first release, the layout of tables or trays and luminaires will be done automatically, saving the designer from specifying their positions.
Models individual trays in vertical farms.
When the trays are stacked with lighting above each tray, the lighting of the trays rather than the entire room is of primary importance.
Integrates natural and artificial light sources.
Integrating climate-based annual daylighting with supplemental electric lighting lets designers optimally combine both light sources in their greenhouse designs.

Cerise365™+GreenHouseDesigner™ is a Software-as-a-Service (SaaS) online program developed specifically for the greenhouse and vertical farm lighting design.
Cerise365™+GreenHouseDesigner™ utilizes SunTracker Technologies Ltd.'s Cerise365™ lighting design calculation engine, the successor to its Helios32/64 calculation engine that has powered professional architectural lighting software such as Lighting Analysts' AGi32® and ElumTools®, and Glamox AS's OptiWin 3D Pro for the past two decades.
Cerise365™+GreenHouseDesigner™ was developed to automatically model greenhouse and polytunnel structures and materials using only a few basic parameters, such as building dimensions, roof style and glazing materials, perfect for those not familiar with using proprietary computer-aided drafting (CAD) programs.
Cerise365™+GreenHouseDesigner™ software uses ANSI/IES TM-33-18 photometric data files to accurately model the optical performance of commercial horticultural lighting fixtures (or "luminaires"), including photon intensity distribution, dimming, and spectral power distribution. These software features are essential for horticultural lighting design and are not found in any existing architectural lighting design programs. CeriseDocs™ is the companion software that enables users to convert ANSI/IES LM-63 and EULUMDAT files into TM-33-18 documents without any loss of information, with the inclusion of optional spectral data in CSV or IES TM-27-14 format.
Cerise365™+GreenHouseDesigner™ is offered as a Software-as-a-Service (SaaS) product, allowing clients access to the software through any Web browser, laptop, or smartphone. This includes direct access to publicly available product data of participating manufacturers of horticultural luminaires.
Cerise365™+GreenHouseDesigner™ is an invaluable tool for calculating projected electrical energy costs; automated shade and energy curtain deployment schedules for:
Luminaire Manufacturers
Luminaire Resellers/Distributors
Greenhouse manufacturers
Greenhouse Consultants
Horticultural Lighting Consultants/Designers
Agriculturalists/Horticulturalists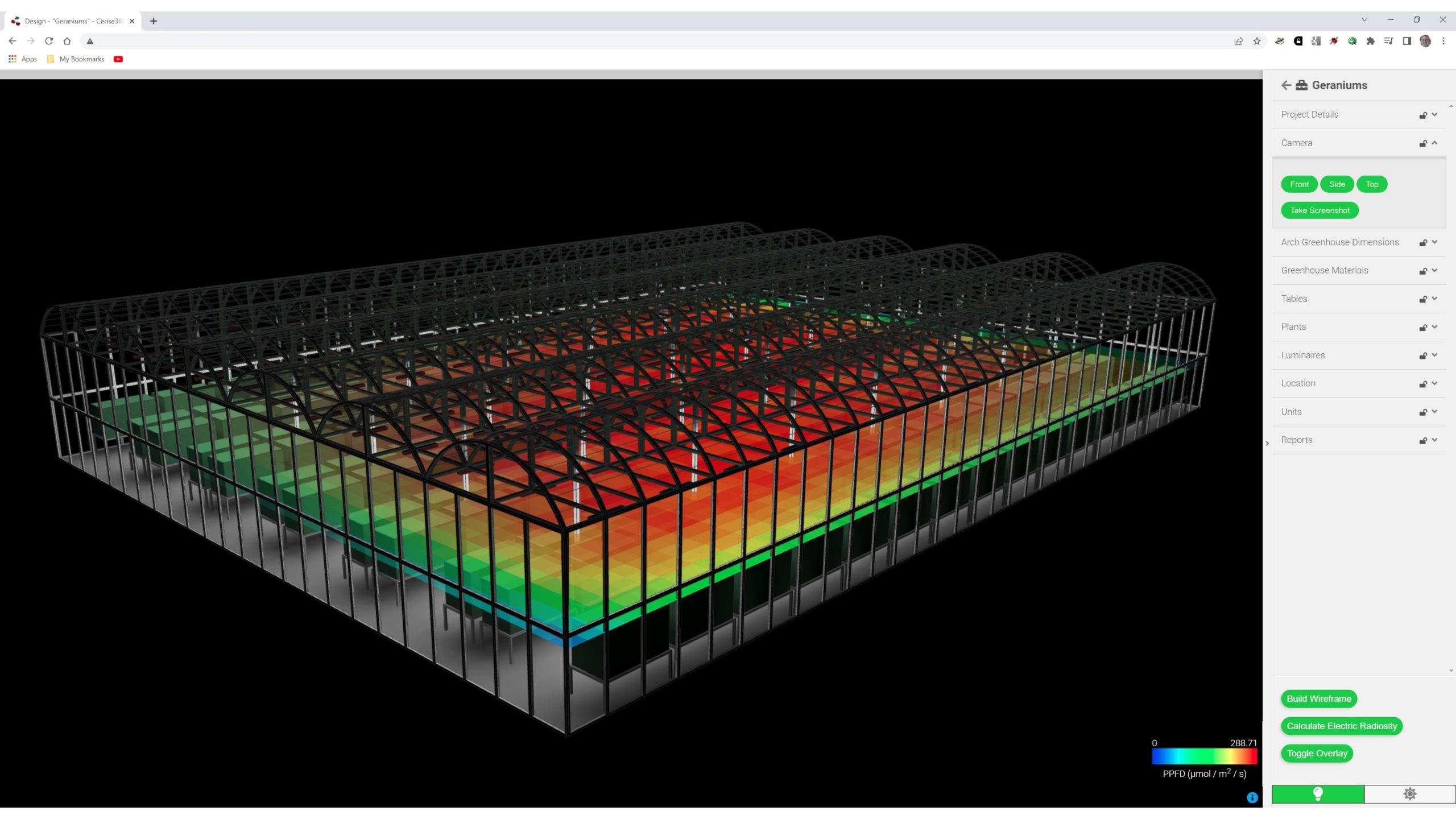 Commercial greenhouse building construction costs range from $100 USD to $300 USD per square meter, and supplemental electric lighting costs between $150 and $350 USD per square meter.
Therefore, there are significant advantages to planning the deployment of supplemental lighting, predicting the performance of multimillion-dollar construction projects during the design phase, and demonstrating the benefits of particular luminaires.